Repository and Archive, MBA Alumni Association, University of Colombo

Past Executive Committees - 1


President 2008/2009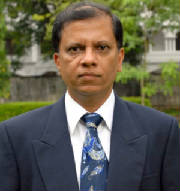 Neil Perera
The 11th Annual General Meeting of the Colombo MBA Alumni Association, University of Colombo was held on 4th July 2008 at Ceylon Continental Hotel, Colombo.
The new office bearers and the Executive Committee for the year 2008/2009 were elected at the AGM. Neil Perera was installed as the President of the Association in the presence of over a hundred Alumni. He presented the vision for the year based on the Theme for the new year, "Working together, Building each other".
The chief guest was Colombo MBA Alumnus L.G.Perera, Managing Director and CEO of DFCC Vardhana Bank, who delivered the guest speech on "Development Banks in Sri Lanka".The MBA Alumni Association, University of colombo is the elected representative body of over 300 MBA Graduates from the University of Colombo, whose Faculty of Management and Fnance is listed in the 1000 Best Business Schools worldwide by Eduniversal. Inceidentally, it is the only Sri Lankan University to be included in the listing.
Executive Committee 2008 / 2009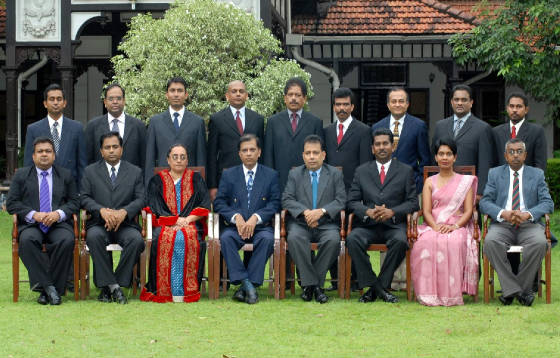 Seated (L-R) Prasad Jayasuriya (Past President), Indika Tennakoon(Treasurer), Prof. Kshanika Hiriburegama (Vice Chancellor-University of Colombo), Neil Rohan Perera (President), Dr. P.S.M.Gunaratne (Dean - Faculty of Management and Finance), Anusha Wijeguneratne (Deputy President), Pubudu De Zoysa (Assistant Secretary), Chris Corea(Past President)
Standing (L-R) Sandun Wickramasinghe, Mahesh Jayasinghe, Nishantha Jayasuriya, Chandana Weerasooriya, Neil De Mel (Past President), Hemantha De Silva (Assistant Treasurer) ,Rohitha Rajaratne, Sirimal Fernando, Hashra Weerawardana, Absent – Thusith Gunawarnasuriya (Secretary), Jude Fernando (Vice President), Hilary Fernando (Immediate Past President).
Executive Committee 2007 / 2008

Seated (L-R) - Ms. Pubudu De Zoysa, Rohan Seneviratne (Immediate past President), Anusha Wijeguneratne (Vice President), Dr. P.S.M. Gunaratne (Dean Faculty of Management and Finance), Hilary Fernando (President), Prof. T. Hettiarachchy (Vice Chancellor), Neil R.I.Perera (Deputy President), Jude Fernando (Secretary), Ms. Gayathri Padmasekera (Treasurer)
Standing (L-R) - Thusith Gunawarnasuriya, Dushantha Rodrigo, Mahesh Jayasinghe (Assistant Secretary), Suresh Kumar, Hemantha Wickramaratne
Indika Tennakoon, Thurairajah Thivakaran, Ajith Jayasekera, Chandana Weerasooriya, Neil De Mel, Sirimal Fernando, Hemantha De Silva (Assistant Treasurer), Prasad Jayasuriya, Chris Corea (absent)